GT- Let's get Physical and Shoot Me
Thursday, July 01, 2010
GT has a new place and it's more exciting and you would not want to miss a day. So, for this week theme,

physically

.
So, it means that i need to brag about my self. Ooops, what's that? I don't have a sexy body or a beautiful skin or a beautiful face but I believe I have a beautiful eyes and lips and that is something I am proud of.
Although, i could not avoid those eye bags in my eyes, many still says that my eyes is my best asset. Just like my grandmother always told me, "

our eyes are the windows of our soul"

and agree with her.
Next is my lips. I take pride of my big pouting lips. Hmm, they always seems to pout whenever i disapprove something and i could direct them from left to right when i was irritated and yes because I am a lipstick addict. I feel sexy when i am wearing my favorite lipsticks. With my different shade of lipsticks i can be sweet, bold, regal, flirt, angry and lovely.
(My lips with different shades of lipstick)
Join us Every Thursday in GT's New Home
(This picture is just taken yesterday before watching Eclipse )
Ooh, yes, my lips pout again with matching raise of my eyebrows
)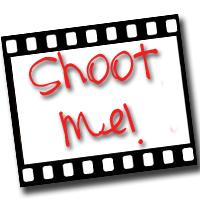 A Mother's thoughts is the most precious of all. Join me as I Journey to Life.