On Being a Mom
Monday, May 23, 2011
Being a mom is not just by word but more on action. Sometimes as much as I wanted to spend more time with them, thinking that i need to work and work to provide them a better life comes first.
Hubby and I love our children so much and we wanted them to have a happy, contented, healthy life and every time we spent with them is a treasured memory and i'm very grateful because even i have to do this things and i have to take myself for granted in sometimes, just seeing them happy and healthy leaves a smile in my lips and happiness in my heart.
Now, i have to go back to work and help hubby earned a living so we can able to pay for our monthly house amortization dues and of course, our baby's milk.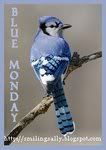 A Mother's thoughts is the most precious of all. Join me as I Journey to Life.