Goldilocks - a special treat
Sunday, June 05, 2011
Do you have some time? Busy with work and everything. Grab a plastic of different goldilocks product and smile for a while.
Goldilocks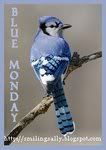 Goldilocks has been a part of many Filipino and it's good for personal use or even pasalubong for your love one.
A Mother's thoughts is the most precious of all. Join me as I Journey to Life.