Yoon Eun Hye poses topless for Dazed
Monday, January 02, 2012
I never have imagined that bubbly, charismatic and adorable Yoon Eun Hye will have this sexy poses for magazine Dazed and Confused. Yoon Eun Hye sexy pose in one of the photos garnered much attention and surprises, even I could not believe when I first saw it on the net.
Yoon Eun Hye for Dazed
Yoon Eun Hye is the lead actress in much favored Princess Hours, Coffee Prince, My fair Lady and Lie to Me. She was crown as "
Drama Ratings Queen" by the media and netizens and because of this wide success she was sought by many endorsement leading her to be South Korea's CF Queen.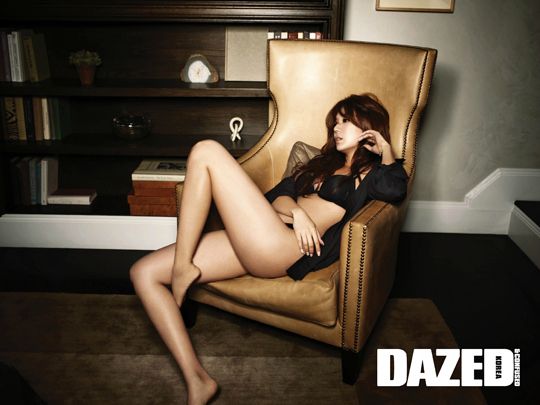 Dazed
There is no question about her beauty, actually for me, she is one of the most beautiful actresses in South Korea and her acting skill was proven and was awarded with different acting awards. Although her latest drama comedy Lie to me which will be airing in GMA Channel 7 this 2012 did not gained a huge success as her previous series, her career is still souring high and this pictures are just one proof that she was now a grown and matured actress, ready to take new heights and spread her wings.