Bathroom accessories for all season
Sunday, August 19, 2012
Whenever bathroom was the subject of my post, it thrills me because of the fact that I so love that one part of the house. I always wished to have my own claw bathtubs and stay there for a period of time while humming my fave song at the moment.
Creating your own beautiful bathroom with a small space is really a hard task but with some creativity, you have the options to make whatever you like it to be. I have always thought on remodeling my bathroom because I really hate the tiles and how lousy they were done. I guess, i could not blame the developer but i still believe that it was the job of their engineers or foreman to check the quality of work of their workers.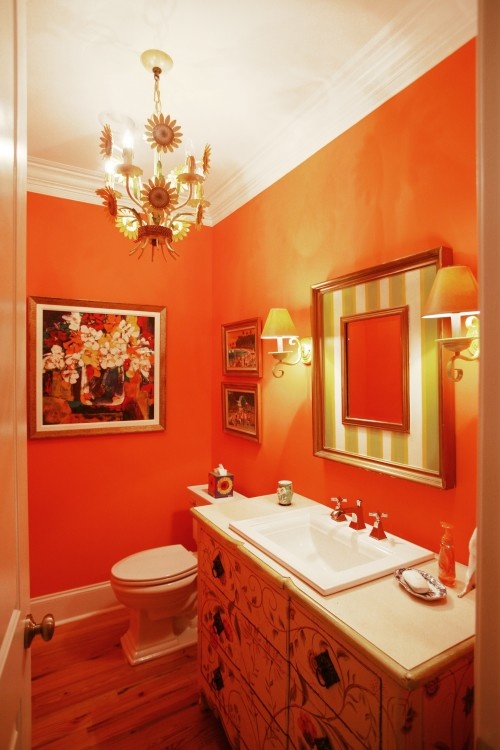 beautiful orange bathroom (img via net(
I already told hubby my plans on removing it all out and change it to a new one but for now, i have to bear seeing it that way. My only consolation is the new paint that hubby did and my collection of shells.